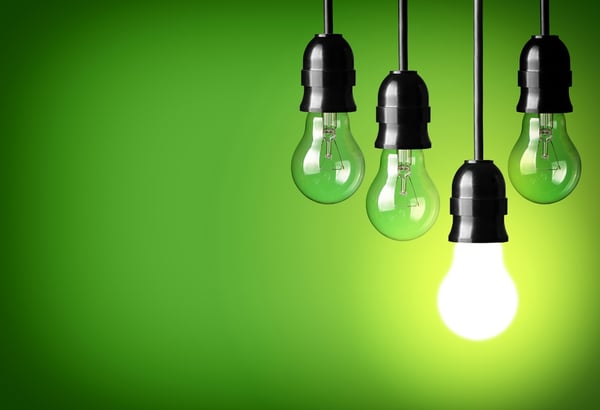 On Thursday, October 18, we held our first-ever WunderChat. We asked Jon Jelinek, WunderLand President, to tell us all about it.
So, Jon, what exactly is a WunderChat?
These are invite-only, complimentary events where we have expert panelists speaking with us on pertinent topics in the creative/marketing and human capital space. Whether we're discussing digital and marketing trends, happenings in the creative community, or how to attract, develop, and retain top creative & digital talent, our attendees gain insightful knowledge among a great group of UX, digital marketing, and creative professionals. Our WunderChat events also give our audience an opportunity to network with their peers, share stories about successes and struggles, and learn from others.
Tell us more about the topic & why you thought it was important for your audience?
Our first WunderChat on October 18th was focused on how to attract, develop, and retain top creative & digital talent. Why is this topic important?
The 3.7% U.S. unemployment rate is at its lowest level since 1969. Here in Illinois, we're around 4.1%. These are historically low numbers and it's crazy to think that back in October of 2009, unemployment was at 10%.
UX researchers were highlighted last year as one of the best jobs in America. The 10-year job growth projection is 19%.
We see a convergence of spend between the CIO and CMO in many companies.
The job growth rate in the creative/marketing sector is around 8% vs last year, which is outpacing a lot of other job categories.
There are more jobs in content marketing and SEO than ever before.
We're seeing a 13% average increase in marketing/creative salaries this year.
Companies are clearly competing for marketing/creative talent. On top of that, high performing talent is becoming more critical for any organization. Organizations live or die because of their people and companies that hire top talent are proven to have a huge competitive edge.
Research also shows that 71% of U.S. workers are either "actively looking for new job opportunities" or think about a new job "always, often, or sometimes" at work.
Only 19% of surveyed workers said that they "rarely or never" think of pursuing new job opportunities.
Given that marketing/creative talent is in high demand and given that talent is finding they have more options, organizations need to think and act differently than they have in the past. We wanted to educate our audience and allow them to brainstorm on how to meet these challenges.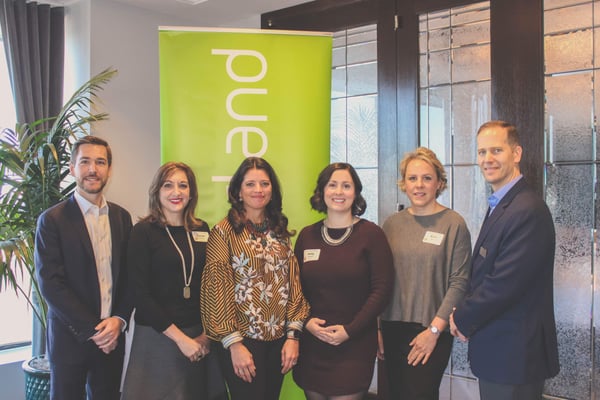 What do you think are the most important takeaways on this topic?
Organizations need to have a proactive recruiting strategy and talent acquisition needs to be a partner to the business to understand business cycles and trends to prepare and plan for hiring pushes.
Companies need to tailor benefits programs to their hiring demographics.
Managers need to have constant conversations with employees about learning and development. You have to offer employees something more than just their day-to-day job.
Culture is vital. Talented employees want to find a place where they work with people that have similar values.
What was the buzz in the audience? What topics were juiciest and what were their most pressing questions?
The buzz was great! The audience was very engaged and we had many audience questions, including:
What are the greatest development opportunities for today's creative & digital workforce? Alternatively, what are the biggest derailers we can guard against?
What advice would you give to those in the audience that work for small to mid-sized companies who might not have a large budget to attract top talent?
How has the millennial generation and/or market trends changed the way you attract top talent?
How do you identify the skills you need today and for the future of your firm?
What have you observed to be a major motivating factor for employee commitment to your business? What has changed in the industry since, say, 5-10 years ago?
As an organization, how do you effectively solicit feedback from employees and address evolving needs or concerns?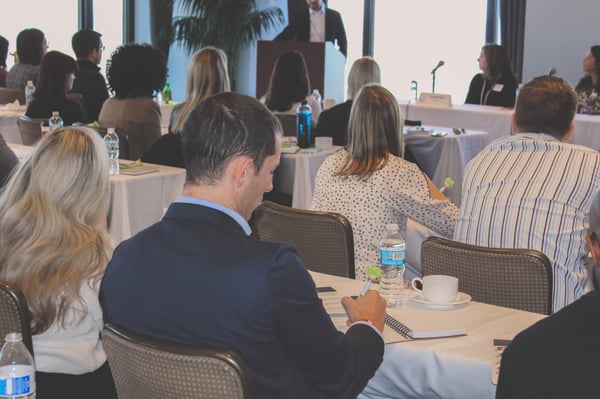 You're president of WunderLand so tell us, what do you see as the outlook for marketing and creative talent in 2019? What advice do you have for companies who need hard-to-find marketing talent?
As I said earlier, the outlook is pretty rosy for marketing and creative talent in 2019. My advice to organizations is: have a strong employer value proposition, tailor your benefits package to the demographic of your hire, have a lot of opportunities for employees to learn, develop, and grow within your organization (or they will seek other opportunities), and don't overlook a great on-boarding program.
On the flip side, what advice do you have for marketing and creative professionals who are seeking new opportunities in 2019?
If you're unhappy in your current job, you could have a lot of options. People used to be very concerned about 'job hopping' but in today's world, 2-3 years of experience with one company is enough to warrant 'good tenure.' If you're not having conversations with your manager about your next step or you're not learning something new and developing new skills, put yourself on the market. Keeping your skills on trend is critical for a marketing professional! Chances are you'll find good options and you could also find a nice pay raise, too. Always shoot for a minimum 10% bump in salary.
Contract work continues to be a great way for individuals to 'test' an organization before they fully commit. The market continues to be 'hot' for interim/project/freelance marketing and creative work. If you don't want to commit to one employer, this could be a nice way to get a more variety of experience.
Be wary of organizations that have not evolved with the times. Ensure they are up-to-date in technology, etc. Ask a lot of questions regarding their future and how they will continue to evolve as an organization.
Will you be WunderChatting more in 2019? Where can our readers find more info on future events?
Yes! We will be hosting at least 3 WunderChats in 2019 around Chicago and we're taking the show on the road to the Big Apple in 2019 as well. Stay tuned for more information on wunderlandgroup.com.
==================
Contact WunderLand today to discuss your marketing and creative talent needs.
Are you seeking your next career move? Visit us to view WunderLand's jobs, create job alerts, and apply with us today.