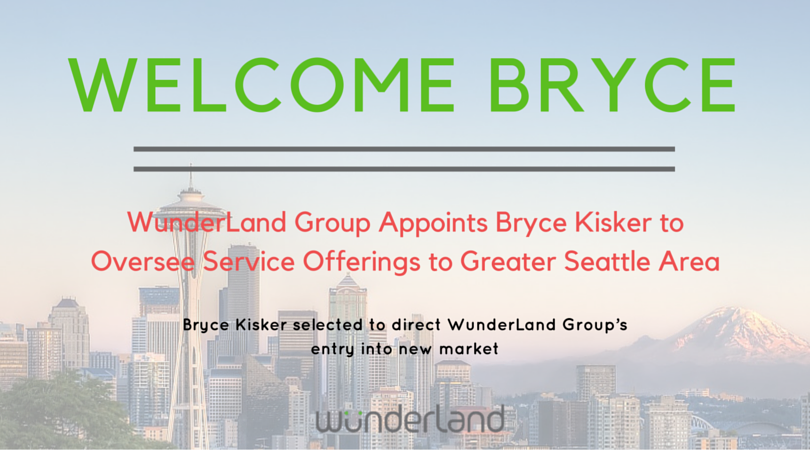 WunderLand Group, a leading staffing agency in the Digital, Creative, and Marketing industries, announced Bryce Kisker has joined the team as a Client Engagement Director to oversee services to the Greater Seattle area. The company recently announced the expansion of their service offerings to include the Greater Seattle area to expand their footprint on the West Coast.
Mr. Kisker comes to WunderLand group with nearly two decades of staffing and recruiting experience. The last 10 years of his professional career have focused on leading recruiting and business development teams. Mr. Kisker will bring together his previous experience in the IT staffing industry with his passion for creative and marketing.
"Bryce brings extensive leadership and knowledge to our team," said Matt Hopkins, CEO. "His focus on building teams that deliver exceptional client and candidate experiences will help ensure our success as we expand to Seattle."
Mr. Kisker is a graduate of Western Washington University with a bachelor's degree in Business Administration. He and his family reside in the Kirkland, WA area.
For any digital, creative, and marketing staffing needs in the greater Seattle area, contact Bryce.

or call 425-985-4164
About WunderLand Group
WunderLand Group is the destination for digital, marketing, and creative talent. They deliver on their promise to provide companies with in-demand, highly-qualified talent for contract and full-time positions. WunderLand Group invests time to understand their customers business and resource challenges and connects them with exceptional talent in today's fast-paced digital, marketing, and creative landscape. The industry has verified WunderLand Group's reputation for loyalty and quality through numerous awards and recognitions, most recently the Best of Staffing® Client Award and Talent Award. WunderLand Group services clients in Chicago, San Francisco, Seattle, Connecticut, New York, New Jersey, Rhode Island, and Boston. For more information, visit www.wunderlandgroup.com
______________________________________________________________________________


Questions? Comments?
Contact Tara Hurely
Talent Communications & Operations Director
WunderLand Group