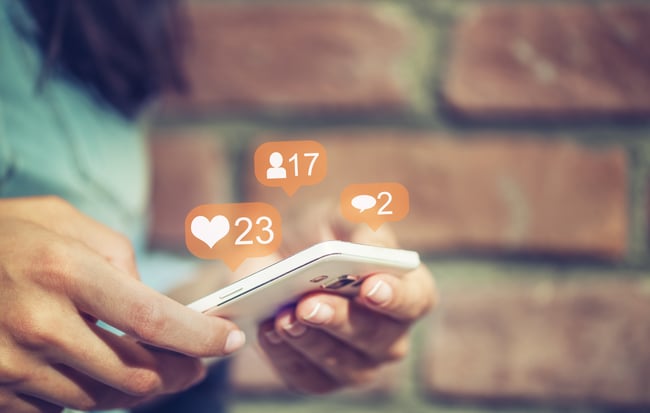 Despite what some people may think, being a social media coordinator is a real job with a real career path that adds real value to real brands. A social media coordinator is not a person who "plays" on Facebook and Twitter all day. Although the position is fairly new in the world of business, more and more companies are seeing the invaluable need to add social media coordinators to their staff. So what does a social media coordinator actually do? Glad you asked! Here are five primary responsibilities of a social media coordinator:
Looking for a deeper dive on the role and responsibilities of a social media manager? Check out this awesome article: Social Media Manager: What the Job is Really About
Content
A social media coordinator can also been known as a writer. They are known for writing for multiple platforms that include blogs, promotional material, website copy, articles and interviews, as well as composing Twitter posts and Facebook updates. Content is a critical part of social media and without good, relevant and up-to-date content, your company will not get the attention it wants.
Updates/Changes
Tweets and posts are just the tip of the iceberg when it comes to the day to day operations of a social media coordinator. Social media platforms such as Facebook and Twitter are always updating and changing, sometimes without warning. It's up to the social media coordinator to be on top of those changes and implement them in a way that will benefit the clients.
Evangelizing
Madonna once sang about "livin' in a material world." That was in the 80s. Now we're living in a digital world. At work, at home, everywhere we go, we are surrounded by this advanced technology, but that doesn't mean everyone uses it or knows how to use it to market products and services. That's when a social media coordinator becomes a teacher; a guide to show and explain to clients how different platforms can enhance their business and make them known. As a teacher, a social media coordinator has the opportunity to get the clients more engaged and connected with the social media world.
Customer Service
Have you ever been on Facebook or Twitter and come across someone asking for some help? Social media is a great way to let people know you are in search of an answer or solution to a problem. A social media coordinator facilitates conversations and provides information. They either have the answer themselves or often many times, redirect the question to someone who can provide an answer.
Analyzing Data
It all comes down to results. If something isn't working, what's the point of continuing down that path? A social media coordinator also acts as an analyst. They need to gather information and analyze the current report and previous reports that indicate whether or not to stay on the same track or take a different route to best serve clients and consumers' needs.
Published October 2013. Updated April 2018.
Read more social media marketing blogs:
Let's talk! Are you a social media manager ready to find your next role? Search our jobs and register for job alerts HERE.
Are you looking to hire a social media manager for your team? We'll find you the exact person you've been looking for. Start here.