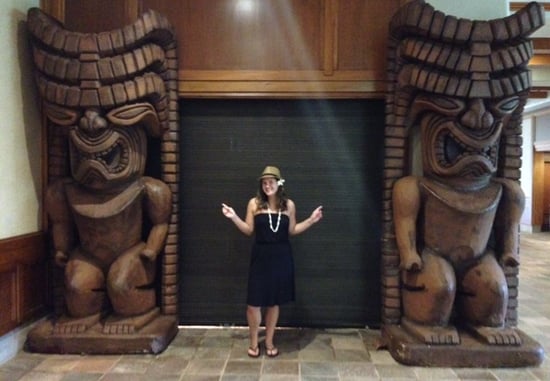 Jacque Chiero, Talent Engagement Manager, Chicago
 LinkedIn  jacque@wunderlandgroup.com
What's wonderful about working for WunderLand?
The people, passion and energy we each have for WunderLand. Every one of us feels a personal stake in WunderLand's success – which can't be said for many other companies!
What do you enjoy about recruiting?
Connecting people with jobs that empower them and play up their strengths. I love helping people accomplish what they want and KNOW they can accomplish in their career. I majored in psychology in college, and helping and listening to people is something that I've always enjoyed doing. Recruiting gives me that opportunity every day.
What's your take on the current creative, marketing and digital business landscape?
There is a lot of competition! Everyone is moving incredibly fast and always looking to improve their digital presence.
What about the creative, marketing and digital job market?
It's an exciting time to be in the marketing and creative space – the skill sets that fall under this umbrella are extremely in demand. I believe this is an area that is just going to continue to present a demand for qualified, invigorated workers ready to take on challenges.
What advice do you have for anyone who is looking for a new job?
Get yourself out there! LinkedIn, social media, networking, etc. The more you can get your information out to a broad range of people, the stronger chance you have of something coming together for you. Also the more comfortable you are with walking through your experience and your portfolio, the better. Clients are always on the hunt for people with strong communication skills that can present themselves well.
Why should a candidate want to work with WunderLand?
The passion we have for helping people! Our entire team is truly vested in the success of our candidates. Our recruiting team works collaboratively and shares each other's wins and successes. As a candidate working with WunderLand, you have a group of recruiters helping you with your job search, not just one!
Life is crazy. What keeps you sane? How do you recharge?
Hanging out with my friends, and my husband (and of course our cat!) Being a recruiter means you like being social, so I tend to enjoy social activities in my spare time. I'm also a HUGE music fan and have now seen my favorite band over 20 times. I also love being outside, and am known to roam around on walks and go bike riding – sometimes for a few hours at a time!
If you had no fear and unlimited resources, what would you do with your life?
Move to Maui and spend each and every day outside exploring and discovering new things and living one big adventure!
Lastly, any quotes, mantras or inspiration for our readers?
Of course since I'm such a big music fan, I tend to get inspired by lyrics. One of my favorites is "If you want to sing out, sing out, and if you want to be free, be free, 'cause there's a million ways to be, you know that there." – Cat Stevens
Looking for a job in the Chicagoland Area?
Get in touch with Jacque today!