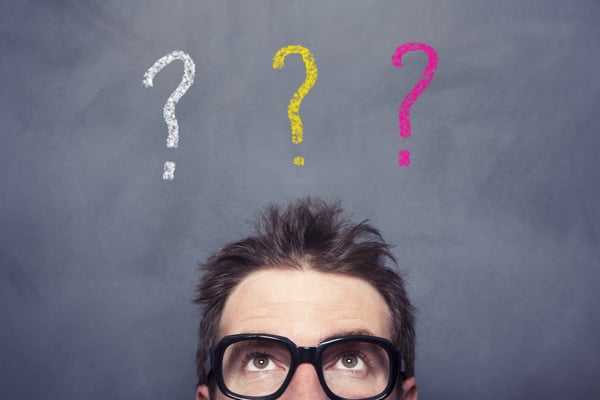 If talent is your company's most valuable asset, can you afford mediocrity?
There are a lot of staffing agencies in the U.S. (we're talking 17,000+ agencies with 35,000+ branch offices) and do you know what the average Net Promoter Score (NPS) is? According to 2015 data, the staffing industry's average NPS, based upon client feedback, was -3. By comparison, Costco's NPS is 79. That's a lot of mediocrity.
Finding exceptional talent has never been more difficult or time consuming. Companies often partner with a staffing agency help alleviate these issues. In fact, staffing agencies are one of the top five external talent resources for U.S. companies and year over year, the industry continues to thrive and grow. This is due in part to the growth of the independent workforce and "gig" economy.
Whether companies need flexible talent for short-term needs or projects or they need to fill critical openings on teams, selecting and partnering with the right staffing agency is critical and can be daunting.
Here's a list of important questions to ask to help find the best staffing partner for you.
1. How strong is the agency's recruiting team?
Staffing agencies need a continuous pipeline of talent. Too many agencies rely on job boards. Strong staffing agencies start with robust referral programs that build on successful candidate experiences.
Progressive staffing agencies harness the power of social media and mobile recruiting to attract candidates. Tenured recruiters build expansive local networks.
Agencies with limited recruiting reach are less likely to have candidates when you need them. Powerful recruitment reach gives you access to talent that you can't find on your own.
2. What does the staffing agency specialize in?
Here's a famous secret: it's not hard to start a staffing agency. "Barriers to entry" are famously low. Almost anyone can get into the business.
Another secret: to win your dollars some agencies will say, "Sure! We can do THAT!" But can they really? If you need a UX Designer, do they really know where to find a UX Designer and how to tell a good one from a great one? How often have they done it? What's in their current pipeline?
There are staffing agencies for every profession on the planet. Make sure your agency really does what they say they do…and make sure they do it well.
3. How well does the agency screen and assess candidates? (Can you trust what you're getting?)
Here's another secret: some staffing agencies present candidates to clients after one recruiting phone call. Some agencies don't even talk to the candidate first – at all! Staffing agencies should carefully screen every candidate, not only to assess skills, knowledge, and abilities; many clients need assurance about immigration status/employment eligibility, criminal backgrounds, licensure, and employment/education verification.
When a staffing agency presents a candidate to you, they put their reputation on the line. You don't want to partner with a staffing agency who cuts corners just to fill your position(s).
4. What is the agency's employer brand? (Do you want to be associated with them?)
Staffing agency reputations are built on communication, sharing realistic expectations, professionalism, fair compensation, and the quality of the clients with whom candidates are placed.
Exceptional staffing agencies go beyond the basics; they focus on recognition, benefits, perks, feedback, performance management, and making their temporary associates feel valued. A strong Employer Value Proposition (EVP) means a staffing agency will retain their talent and grow their referrals, giving you a stronger pipeline for your staffing needs.
The Internet makes it easy to gage a firm's employer brand, thanks to sites like Glassdoor, Yelp and Google Reviews. Run a search on the agency and see what you find. You should also review the staffing agency's presence on social media to see how the agency engages with the marketplace. What awards have they won? Most importantly, are they a Best of Staffing® winner? Are the agency's leaders respected and active in your marketplace? How about giving back to the community?
Besides being proud of your business affiliation, the best staffing agencies attract the best talent. Period.
5. How strong are the agency's internal employees?
Recruiters make or break the agency. Elite agencies "practice what they preach" in their people practices - from hiring and training to recognition, compensation, and retention. Does the agency invest in employee development and certification? The more a recruiter knows about the talent market, the more they can help you. Are the recruiters experienced in their field and can the agency retain them? An experienced recruiter takes their network and their knowledge with them, wherever they go.
Turnover is high in the staffing industry but the best agencies know that happy clients start with happy internal employees.
6. Does the agency invest time to truly understand your company and your needs?
Staffing success flows from making perfect matches. Perfect matches flow from a deep understanding of both the client AND the candidate. How well is the agency trying to understand you? Did they come out to meet with you in person? What questions did they ask you? Do they understand what you're trying to achieve with the talent you need? Do they "get" you?
Beware of the staffing agency who tries to present candidates to you without getting to know you first.
7. What capabilities does the agency have beyond staffing?
If you are a small, infrequent user of temporary staffing, perhaps expanded capabilities are less important to you. If your staffing usage grows, you will eventually find that you need more capabilities from your staffing partner. Things like reporting, customized invoicing, or perhaps project management. Perhaps you need staffing in other areas, or you need different types of services like direct hire, payrolling, or vendor management.
Can your agency be a one-stop shop for your expanded needs? What capabilities do they offer?
8. What technology does the staffing agency use and how does it make it easier to do business together?
Just like in every business in every industry and just like in every area of HR, technology is prevalent in the staffing industry as well. Having technology and using it effectively can be two different things, so do your research. Payroll and billing should be 100% automated. Staffing technology should be fully integrated to drive staffing performance and productivity.
Technology gives consistency across teams, divisions, and multiple lines of business in a staffing agency.
Bottom line: the right technology makes a staffing agency easy to work with. If you're asked to sign a paper timecard? Run for the hills!
9. How well does the agency's culture align with yours?
Some staffing firms can't articulate what their vision, mission, and values are. If a staffing agency can describe their culture, how well does it align with yours? The best staffing results happen when the agency and the client are aligned. Employees make a culture come to life. The staffing agency is providing you with employees. They should know what type of employees will fit in with your culture.
And if quality is paramount to your company's culture? You want to partner with a staffing agency who feels the same.
10. Is the agency a thought leader?
The HR world is changing at a mind-boggling pace. Your staffing agency should give you more than just talent; they should share insight and knowledge. Are they consultative and can they advise you when you're having challenges? Is the agency educated and current on human capital and talent acquisition? How does the agency provide added value for their candidates?
The best agencies can help you beyond just filling jobs. They can keep you current and help boost your long- term success.
11. THE BIG ONE: Can the agency back up their claims about worker quality?
The most important thing to a staffing client is worker quality. While technology and thought leadership and breadth of services and employer brand matter, if a staffing firm gives you sub-par talent, it hurts you and your business.
Every staffing agency in the galaxy says that their biggest differentiator is their worker quality. Can the staffing agency back this up with quantitative and qualitative data? Can they show you how their talent is better? If they can't prove it, it's nothing but rhetoric. Keep looking.
Take these questions with you to go. Download: "You Need Talent, Now What? Questions to Ask When Choosing a Staffing Agency"